Cowabunga camp lunches are made-to-order Monday through Thursday and include:
6" Sub or 1-1/2 Slices of a Large Cheese Pizza*
Fridays, we present a pizza party following our weekly surf competition.
Each day, we offer a choice of Gatorade, Juice, or Bottled Water with lunch. 
** All of the above is included in camp registration fees **
* However, to accommodate very hungry campers, we provide an option to upgrade to a 12" sub or double serving of pizza for a small fee payable through your camp account or at daily check-in.
We regret that no credit can be offered to campers providing their own lunches and that no refrigeration is available on site.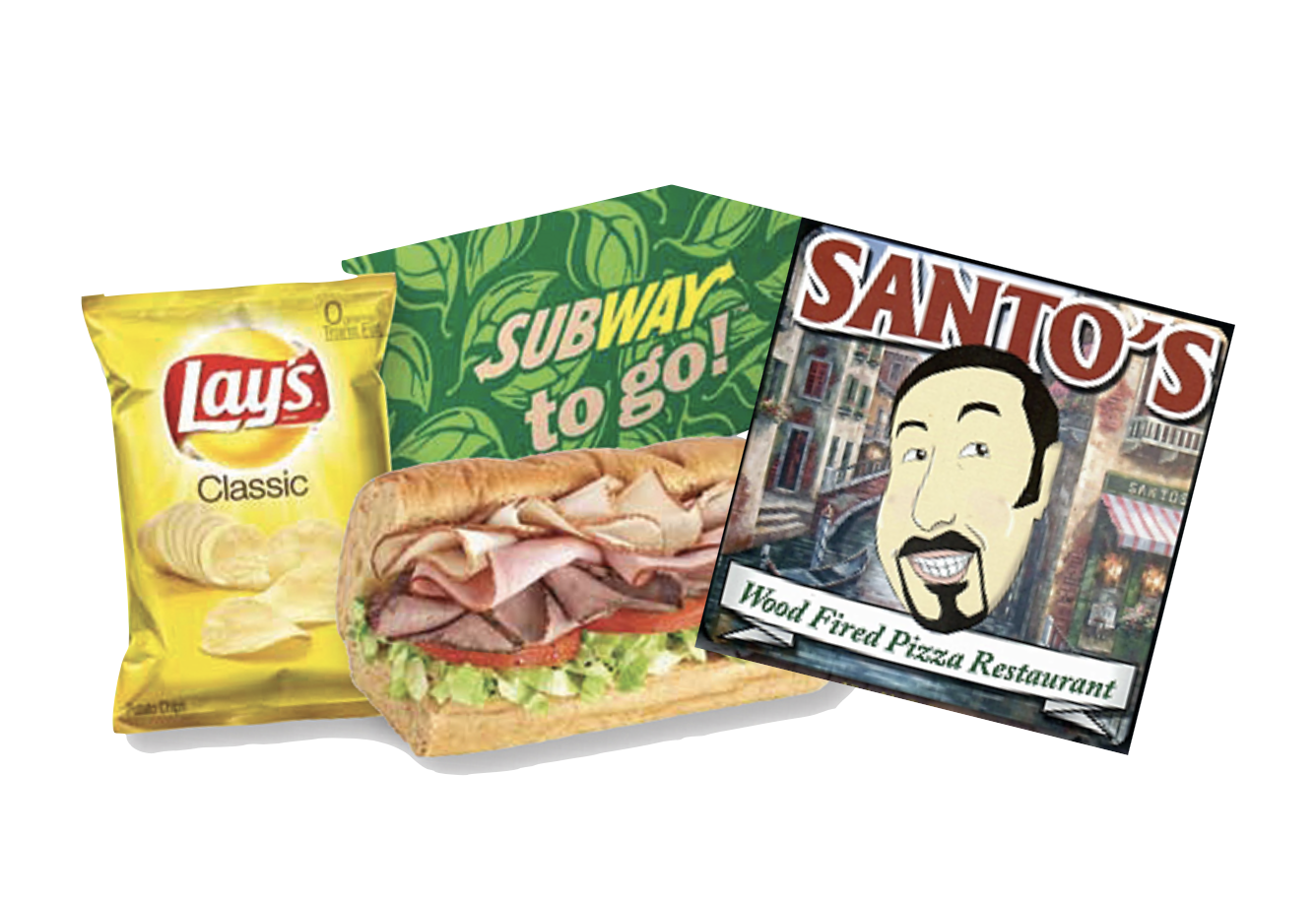 Sandwiches, 6″
Black Forest Ham
Bologna, Salami, Ham
PB&J (On Sliced Bread)
Salami, Pepperoni & Ham
Tuna Salad
Turkey Breast
Veggie Delight
Cheeses
American
Pepper Jack
Provolone
Toppings
Black Olives 
Cucumbers 
Jalapenos
Lettuce 
Onion
Pickles
Spinach
Peppers (Banana, Green, and/or Sweet)
Tomatoes
Sauces
Light Mayonnaise
Mayonnaise
Mustard
Ranch
Vinaigrette